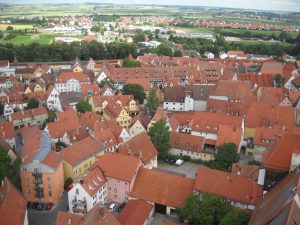 South Lyon East's Language Department will host several opportunities for students to study abroad.
The first trip that will be taking place is the England trip of Spring Break 2018.
Mrs. Rosenbaum, one of the administrators of the trip said, "I think the trip provides students connection to some of the literature they read in some of the English classes".
The trip will allow students to see and experience England in a unique way, visiting places like Stonehenge and London. Some students will even get time to explore parts of the city on their own during the trip.
"Originally we asked the British Literature students but now enrollment is open to all Juniors and Seniors," Rosenbaum explained.
If you have anymore questions regarding the trip please contact Mrs. Rosenbum or Mrs. Cherry at [email protected] or [email protected]
German students are getting excited as well, their upcoming trip is in June and will last a week.
German Teacher Mrs. Jackson, and Administrator of the past twelve trips, suggests that every German student should come.
"I've had many students who have minored in German and didn't have any interest until after the trip," she claimed, "It's like an exit ticket into loving the country more."
During the trip students will get a couple of independent hours during the day to travel and see Germany on their own or in groups. 
"We'll be visiting Mount Pilatus… it's an unforgettable and phenomenal view," said Jackson.
On the trip, students will get to experience the culture of the Germans, visiting places like Berlin and eating famous foods like schnitzel and blood sausages.
"It's an unforgettable trip that will stick with you for the rest of your life!" Jackson finished.
For further questions concerning the German trip, please contact Mrs. Jackson at [email protected]
Chinese and Japanese students are also taking a trip. There isn't an exact date to be released for either yet but that isn't stopping students from already getting excited.
"It was one of the best experiences of my life," said Junior Hanna Kindree who attended the past trip. "I would one-hundred percent go on another trip."
Those interested in either trip, contact Mr. Rubida at [email protected]  for the Japanese trip or Mrs. Ward [email protected] for the Chinese trip.
Spanish students will have to wait as the usual Spain trip is not shaping up. Spanish teacher, Mrs. Mahon said,"It looks like the trip does not have enough interested students to make it feasible, so as of now, it is not moving forward".
Questions regarding the Spanish trip can be directed to Spanish teachers at [email protected] or [email protected].