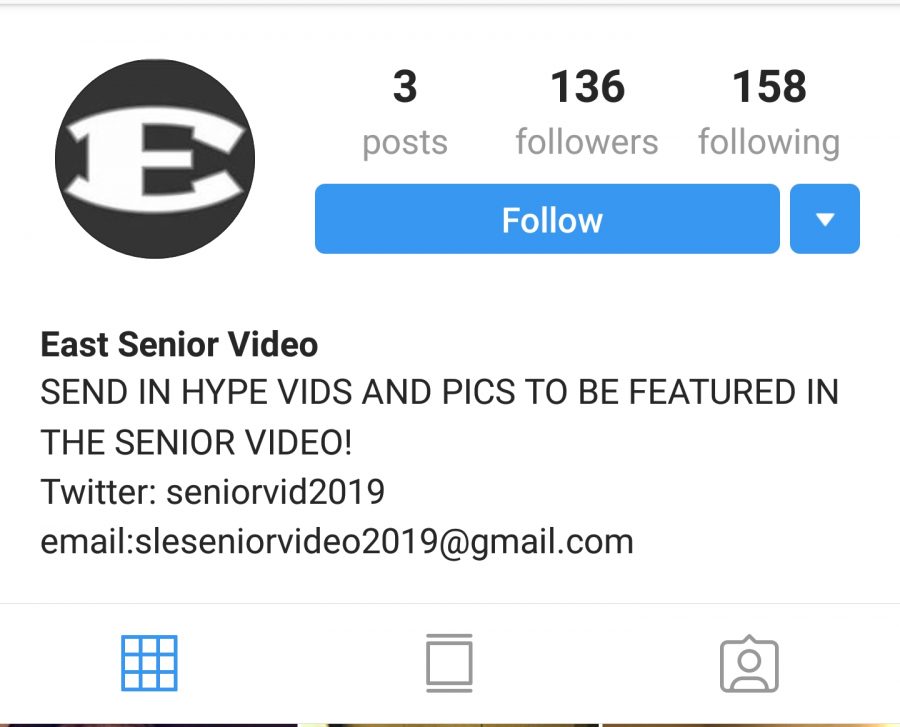 By Dominic Albanys
The senior video is shown on the students last day in the auditorium before they walk out for there very last time. It is a 20 minute video showing all the highlights of senior year.
What does it take to make a 20 minute video covering all the highlights of 4 years worth of 200 students? It takes a lot. 
"Were really talented talented editors, we have a lot of creative ideas on how we're gonna move forward," Senior Video Editor Dylan O'Connor said.
"It's going great I think it's going to be one of the best east has seen," said Senior Video Editor Aleison Kowalski.
 "It's pretty dope we got some pretty talented editors working on it," said O'Connor.
The team stresses that they need more and more pictures and videos.
O'Connor said, "We really need stuff that isn't just from football we need other stuff like clubs."
 TV 2 Teacher Mrs.Briggs  said,  "We cover the whole year and it is reflective of our senior class."
Kowalski says the goal is to make "the best senior video East has seen." However, if the class of 2019 wants that, it is mainly dependent on the student body. It is up to the students to send in pictures and clips for the video.
To send in pictures or videos to the senior video team has set up 3 different ways:
The first way is the Instagram, @2019seniorvid
There is the Twitter @2019seniorvid
Or, the Gmail  [email protected]