Cross Country Boys' Season Runs By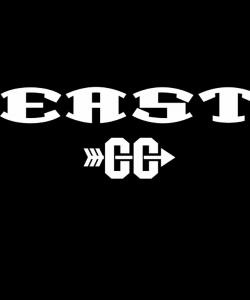 By Melissa Cosens
The boys had 12 cross country meets this season. Their top runners reached a combined 13th at the Regional Meet.
The boys did not run in state finals this year. The regionals were hosted in Dewitt where only the top seven plus one additional runner went.
Ryan Tippy, Brendan Kelly, Noah Jones, Tristan Davis, David Taylor, Aiden Bracken, and Micheal Tippy ran for the boys in the Regional Meetn(in order from fastest to slowest qualifying times).
Davis said, "I wasn't too nervous to run, I was just worried about letting the team down."
According to sophomore Davis, they practice five days a week after school,"We run for about an hour so we run five miles or more every day."
"The team is filled with committed runners and great people," Davis said.
The boys not only practice five days a week but they also get up early for meets on Saturdays.
Sophomore Alex Farr also runs varsity. He said, "You definitely have to enjoy the sport to get up early and go running."
Davis added,"You also have to be committed so that you are always doing your best no matter what."
"I [am] happy and sad because practice [is] over," Farr said.
Although, the commitment doesn't exactly end after the season is over. Many athletes keep training in the winter and look forward to running track events in the Spring.