Why Volunteer?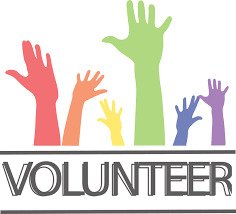 By Hailee Helfrick
"Even if you're only able to help one person, the feeling of accomplishment is well worth however long you spend on it," said Sophomore Jaden Myers.
Volunteering is job many find joy in. No matter how small the task is, at least one person is being helped. Helping others who are less fortunate makes the person helping feel good about themselves, no matter what the task.
"It gives people a chance to do some good in the world," said Sophomore Lizaveta Sharakova. Sharakova joined Key Club, a club that gives students opportunities to volunteer within the community, just this year.
Key Club provides assistance at events ranging from helping at an elementary school to carving pumpkins with residents at the the assisted living home in South Lyon, Michigan.
Sharakova has been volunteering with her family since she was eight years old. "My parents and even my grandparents have always pushed me and my brother to help out, and, now that I'm older, I tend to enjoy it more," Sharakova smiled as she recalled a few memories from her childhood, "Growing up, my grandparents would take me out walking and we would just clean up. Even now, when I go back to [Vitebsk, Belarus] they make me help out."
She stated that, currently, her and her father go to a food kitchen a handful of times a year and help out. "As cliché as it sounds, it makes me feel better as a person," said Sharakova when asked why she enjoys volunteering.
She also gave a reason for her deciding to join Key Club in her second year of high school: "I wanted to get more involved this year, and being in Key Club looks really good on college applications," Sharkova said with a shrug.
At first, many other students also join Key Club because they believe it will look good on college applications, but, as they begin helping others, they find joy in it.
Abigail Seybert, Sophomore has been a part of Key Club for two years, and this year, she is the Web Editor. "Basically, we are starting to use an online website to have our members sign up for events and I manage that," said Seybert.
Unlike Sharakova, Seybert has not been volunteering since she was a kid; she only started last year when she joined Key Club. Seybert stated, "My parents just never had me doing stuff like that, I guess."
As part of the student-lead leaders, part of Seybert's job is finding new events for the club to help with. "It technically is not part of my job, but we all try to keep out eyes open for anything new for us to help at," Seybert smiled remembering some of her favorite events, "The elementary jobs are always amusing," Seybert stated, "I also love, love, love working at our spaghetti dinner we do yearly. It is one of our biggest events." The spaghetti dinner is a yearly event the Kiwanis, the adult version of Key Club, sponsors.
Both South Lyon High and South Lyon East Key Club students work together to sell tickets for the event; it becomes a competition between the rival schools for who will sell more tickets.
"While the [spaghetti] dinner is one of my favorite things, either our candy cane grams or our giving tree project is the most popular," said Seybert.
The candy cane grams are sold during the three lunches as a way for students to send a small gift to their friends or significant others, and the giving tree is a program where Key Club picks two or three families from South Lyon East and helps them have a Christmas. "It's nice because everyone in the school can help out," said Seybert.
Aside from Key Club, Seybert has begun volunteering more outside of school. Seybert said, "I help the little kids where I swim, and I've gotten my mom to go with me to park clean-ups and a few beach walks and cleanups."
Seybert has gotten more involved in her church too; she started helping with little kids before and after the service.
"Don't do something expecting the result of praise. Do it just to do it," Seybert told anyone wanting to begin volunteering.
Unlike both Sharakova and Seybert, Jaden Myers, Sophomore does not volunteer often. "Once in awhile my volleyball team has to help out in some way, but I don't really do anything on my own," said Myers.
Myers does wish she could start volunteering more, but with her busy schedule, both in school and out, she has little time for anything extra. Myers stated, "I totally wish I had more free-time. I just don't."
Because Myers is on a club volleyball team, her and her teammates help younger kids within the organization. "It's hard because the kids are always extremely energized," said Myers.
Myers is also part of the Michigan Elite volleyball team. As a team-bonding experience, her and her team volunteered at a can drive this past season. "It was a great experience, and I would love to do it again," Myers exclaimed.
While volunteering gives many people get a sense of accomplishment, they are also able to make a positive change is someone's life whilst feeling good about themselves.
"It might not seem like you're doing a while lot, but, for someone, that one little thing can make a gigantic impact on their world," said Sharakova. She has the mind-set that everyone should do as much good in the world as they possibly can.
Helping other people out without expecting something in return is a great way to live life. Even if the task is small and will only help a person or two, it's better than not helping anyone.
"It's best when you can get a group of friends or family to do it with you," Seybert smiled, "Make it a tradition."
Seybert stated, "Do what you can. Every little thing helps." The hardest part to doing something new is starting. After starting, it becomes a second nature."