Bands Host Multiple Fundraisers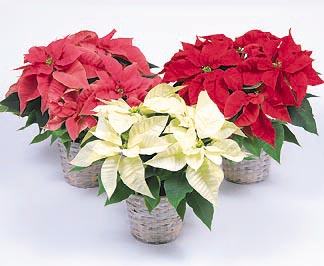 By Hannah Sturgis
The Marching, Concert, and Symphony bands are hosting many upcoming events.
The South Lyon East Marching Band has been invited to the Memorial Day Parade in Washington D.C. this year. They were nominated to attend by Congresswoman Haley Stevens.
To help make this special trip possible, many fundraisers have been planned. The pie sale has officially ended, and the pick up for the treat was on November 8. This is the band's first time doing a fundraiser like this. However, hopes are this sale will gain people's interest for future ones.
"Students will be selling poinsettias, 3 different sizes and 3 different colors, balsam wreaths and cedar roping," Music Director Laura Hogan said.
Poinsettia sales began on November 7, and go until December 2. Staff, students, and parents can order these online .  
As for other upcoming events, the band is hosting the annual Christmas Cabernet performance with the choir on Saturday, December 7, from 3:00-8:00 p.m at Centennial Middle School. There will be a spaghetti dinner, as well as a bake sale and raffles. The band and choir will perform holiday classics all day.
"It's [another] fundraiser for both band and choir boosters, and it's open to the public," Hogan said.
The Holiday Collage concert this year will be on December 17 in the South Lyon East Auditorium. 
---
As the years fly by, the band is always trying to draw more interest. This year, they had a large amount of freshmen participating, achieving this goal.
In fact, "28 of the 50 students are freshmen," Klein said, "The maturity of the program has already grown a lot".
"Our main goal is always growth, and for the number of students to grow," Band Director Matthew Smith said.
Senior Taylor Klein says they strive "to always get better, even if you're already good."
Currently in her fourth year of band, Klein says, "We always work off of the last year and the years before to become the best we can be." 
More information on band events and fundraising can be always be found at slebandboosters.com.