Halfway There: February 24, 2021
Podcast by Caroline French '21
As students gear up to choose schedules for the next school year, we talk with Josie Cadicamo about her Advanced Photography elective.
QUICK COUGAR UPDATES
AP Exams
The deadline to register for all Advanced Placement Exams is March 1! Any student can sign up for exams now or cancel exams, with a full refund, until the March 1 deadline. If you are a semester two only AP student, beginning a new class, you need to sign up and pay for exams completing the  two step process.  Directions are attached.
Free Virtual Tutoring from NHS
National Honor Society is going to be offering free virtual tutoring to all interested students on Wednesday mornings. Please see the attached flier for more details and information.  
Free lunches and breakfast for students
Lunch on Mondays, Tuesdays, Thursdays, and Fridays are still free to all students. Wednesday's Lunch is offered as a "Take Home" to all students every Tuesday. Students can stop by outside the cafeteria on Tuesday's after school to pick up Wednesday lunch and 5 breakfasts.
Menu is located on the District Website under the Food Service Department.
Sports
Basketball
The girls and boys basketball teams played Lakeland this Friday. The girls dominated with a score of 41-24 and the boys moved to 4-0 by an amazing buzzer beater win. Good job Cougs!
This week's schedule: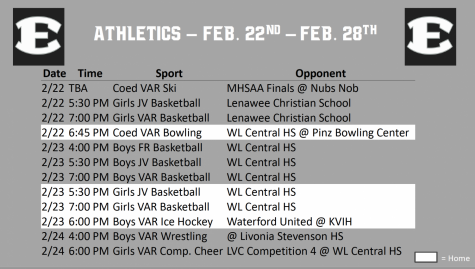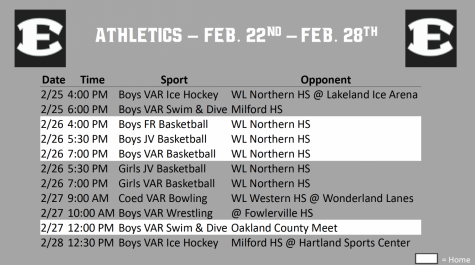 Curriculum fair
The curriculum fair is next week for sports and extracurriculars, and will be held virtually. There will be more information on this next week.
Leave a Comment