Halfway There 5.12
Podcast by Phil Sigouin. 
Quick Cougar Updates
S.A.N.E.  – The Senior All Night Event takes place on June 12 from 10 p.m.- 2 a.m. Tickets are on sale through the main office until Friday, May 14.
SENIOR PROM: Ticket sales continue all week at lunch. Cash only.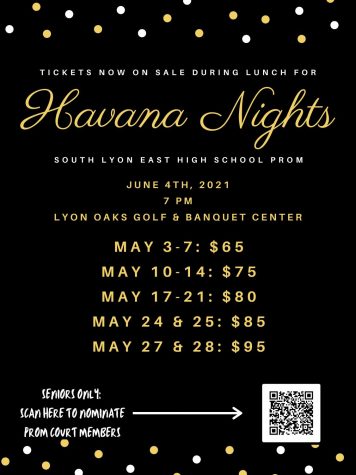 BATTLE OF THE BEASTS– The juniors v. seniors powderpuff football game takes place on Wednesday, May 12 at 7 p.m. It will be helped at the stadium. Spectators are allowed and tickets are $5 or $3 with an athletic pass.
WORLD RECORD ATTEMPT: MMS is attempting to host a Guinness World Record attempt for "most people cooking simultaneously online."  Contact MMS math teacher Ms. Jenni Jones-Tims for more information or to sign up. The cooking will take place on Wed. June 9 , from 2:45-3:45 p.m.
Important Dates
5/12 Battle of the Beasts, 7 pm
5/21 SIP Meeting, 2:30 pm
5/31 No School-Memorial Day
6/4 Seniors Last Day & PROM
6/8 Senior Honors Ceremony, 7 pm
6/12 Graduation @ SLEHS & Senior All-Night Event
6/18 Last Day of School