Powerlifting Gains Popularity as a Club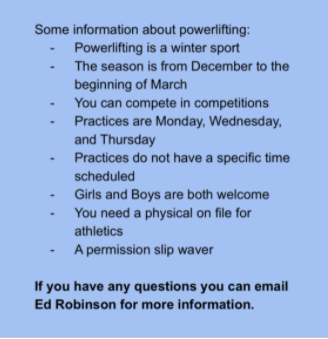 Being built in 2006, powerlifting is a fairly new club at East and it has been slowly growing. Four students recently competed in a regional powerlifting meet at Grass Lake High School on Saturday, Jan 22.
It was East's first time competing. Julian Dziewit, Ethan Cowie, Tristan Porter and Miles Robinson all competed and did well, with Porter even placing second in his division and qualifying to compete at the JV State Tournament on March 5.
Ed Robinson is the coach for powerlifting and even with little experience, he is helping kids achieve their goals.
Robinson explains, "The Powerlifting club is during winter semester for sports. It is a club where people who are interested in lifting weights can come in and workout." Even though it is a club, students can still compete in competitions. 
Robinson started this club due to the interest of some students, including his son. "Before Covid, I had some students approach me and wanted to start a weight lifting club, so we actually started it a few years ago. Then, when all the Covid stuff happened, it got put on hold." Sadly, this club did gain official school status in 2019 right when Covid shut everything down.
After being on hold for about 2 years, though, it finally started back up. 
Courtney Caird, a sophomore at South Lyon East High School, does powerlifting at the same time as softball. Having two sports at a time is a struggle, but she is determined to get better and do the things she enjoys. "I thought [powerlifting] would help me get stronger for the softball season coming up." Courtney states. She is also thinking of joining the competitions in February. 
Practices are mostly at your own pace and you can stay for as long as you need, "It is however long you want to go, to an hour, hour and fifteen, most of the time hour and a half," Caird explains.
A unique club like this gives many opportunities to participate in something you might not usually get to. As a new club there is still room to grow and accomplish many things.
Leave a Comment
About the Contributor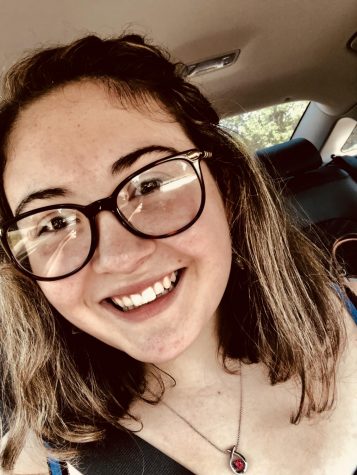 Katja Klonowski, Writer
I am a 16 year old in my junior year at East. I enjoy playing water polo and swimming. I love animals and the environment. I am passionate about sharing...