Spring Musical Casts GREASE and Begins Rehearsals for April Show.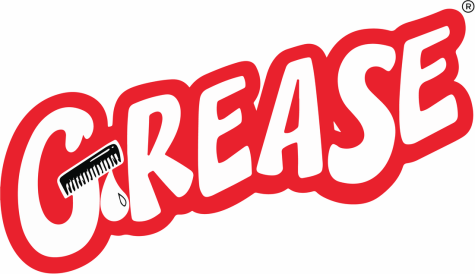 Grease is the word here at East; the drama department has been hard at work these past few weeks to bring this year's spring musical to life.
Grease tells the story of Sandy, a wholesome exchange student, and Danny, a leather-back greaser with a heart of gold. When their lives cross paths, a romance sparks, and the two must fight peer pressure and self-doubt to learn not only what it means to love but what it means to be yourself. 
Senior Grant Kruger commented on playing Danny, "He's honestly a very interesting character to play. I guess I had a perception of him before I started working with everybody and I read the script and he's just a very fun person to play."
On top of being Kruger's final performance at East, it's also a unique experience for him to play a character outside of his usual roundhouse, "He's not a nice person, and it's really funny because I've always played nice characters and stuff, but he's a real jerk. He has his moments where he's nice, but he falls under peer pressure a lot to act cool and tough. It's really fun to have to do that."
Leading Lady Sandra Dee is played by Molly Reeds, a senior also performing in her final show here at East. "It'll definitely sink in more when we're at tech week, knowing I won't be on this stage again soon, but I think it's a good show to be my last one because we haven't had a normal one in so long. This is a really nice transition into college where hopefully I can do community theatre and still be on a stage, even if it's not this one."

Seniors aren't the only one's hand jiving in this catchy show. Sophomore Ella Agius commented on her experience performing with East's Drama Club for the first time in the ensemble of Grease, "I think it's really fun! I feel like it's cool to be a part of this big community that's all working on something together."
 "It's a lot of fun," says junior Karson Linfield. He and senior Jillian Mauney urge East students and the South Lyon Community to see the musical this spring.
Show dates are April 28, 29, and 30 at 7 p.m. and Sunday, May 1 at 2 p.m. in the East Auditorium. All tickets are $10 a person and can be purchased online starting noon April 1. Visit southlyoneastdrama.com/grease for more information.