The Fall 2022 Pumpkinfest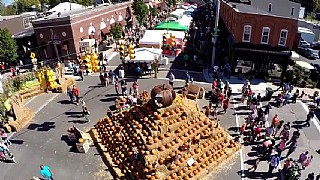 The 38th annual South Lyon Pumpkin Festival/Fall Festival is scheduled for the weekend of September 24. All family is welcome in downtown South Lyon for some Fall-themed food and events. Opening-closing times are 10 a.m.  to 7 p.m. and 11 a.m. to 6 p.m.
More information and a live countdown,  here is the official Pumpkinfest website.