This Week In Brief (Oct. 24-28)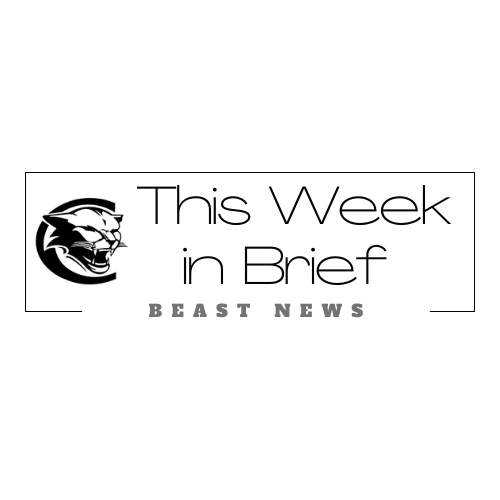 Halloween is fast approaching!  Candy Grams will be sold at lunch all week and the table is run by NHS.
–
Key Club is sponsoring the dollars for UNICEF competition all week.  In your first hour there is a small, orange cardboard box with a slot on the top.  Please deposit whatever you are willing to donate in the box.  The class with the highest percentage with receive cider and doughnuts on Halloween.
–
Sign up for the Winter Break Eastern Seaboard trip!  The deadline is October 30 and the trip includes stops in New York, Boston, Philadelphia and more.  Contact Ms. Athey for additional information.
–
Battle of the Beasts is Wednesday at 7 p.m.  It's a "Powderpuff" flag football team that will see the senior girls team take on the junior girls team. Entrance to the game is $5 or $3 with an athletic pass.
–
East hosts South Lyon (again) for the very first round of the playoffs this Friday at 7 p.m. Because it is an official playoff game, East student passes won't be accepted. The MHSAA tickets are $7 for the game.
–