Rivalry Week 2.0: East and Old To Rematch In Playoffs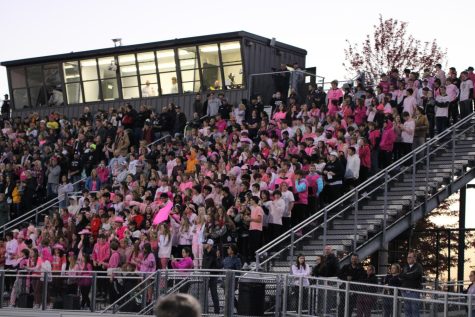 Rivalry week 2.0 is upon us.  After an emotional 27-21 victory over South Lyon High, the 2022 East Varsity Football Team is not only the second to ever defeat "Old" at the varsity level for football, they are also the winningest football team in school history at 7-2, eclipsing the previous six win total.
However, no victory comes without a cost as East starting quarterback Nico Campo was re-injured and taken out of the game after what many believe was a controversial hit by a South Lyon middle linebacker.
Sunday after the game,  MHSAA had their annual playoff match up reveal, and the two rivals will once again face off in the very first round of the playoffs.  That's right.  East and Old will face off again this week, and it will again be at East.
The Cougars have a chance to tie the school's single season number of playoff wins.  Before Friday, East owned only one victory over their cross-town rivals at the varsity level in the school's fourteen year existence (there was no varsity team the first years the school opened).
This team has the opportunity to do it not once, but twice. With all of that on the line, all are encouraged to attend and keep the student section nice and loud.  The game starts at 7 p.m. Tickets must be purchased through MHSAA's GO FAN and no East passes are accepted for playoff game.