Bowling Team Strikes Up New Season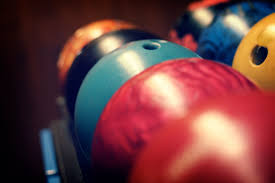 By Josh Parrish
The South Lyon East bowling team is thrilled to start the 2019-2020 bowling season.
Last year, the bowling team qualified and placed third at states. This year, they believe that they can qualify for championships as well.
Senior Courtney Yaldoo is a returning member for the varsity bowling team. Yaldoo said that the team works well together and encourages each other in order to win their games.
"My favorite part of bowling is probably going to Bay City and spending time with the team," Yaldoo said.
Junior Kiarra Hamblin said, "I love being able to do something that's calming, fun, and competitive at the same time. Plus, [I like] being around those who enjoy bowling as much as me." 
Hamblin joked how well the team works with one another, "Sometimes it gets out of hand, but we are all able to be serious at the end."
Before a meet, Hamblin prepares by cleaning the bowling balls that she uses, as well as training and getting mentally prepared with her teammates.
Senior Ashley Barati also loves being on the school's team. Barati shared that during practice, they figure out the lane conditions, their approach, form, and the way their hands release with the bowling ball.
Barati likes bowling because she enjoys playing with her friends and learning new techniques.
The team has practices pre-season to prepare. Many also bowl on the weekends.
"There's a lot more to bowling than you would think there is," Barati explained.
Although practices have begun, the official schedule for the year has not yet been posted.