Pro Sports Weekly: Potential Landing Spots for Carson Wentz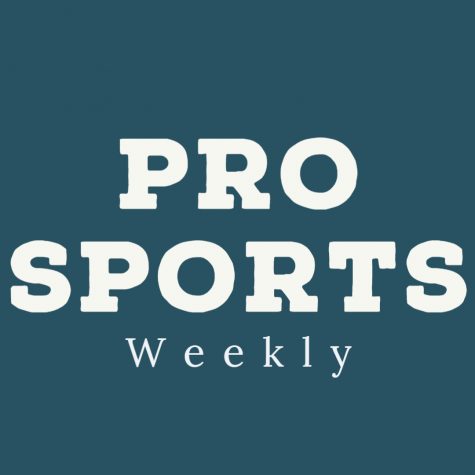 One of the biggest shocks of the 2020 NFL season has been the major regression of Philadelphia Eagles quarterback Carson Wentz.  The former MVP front runner leads the NFL in interceptions and is now on the outs as Jalen Hurts appears to have taken over the role of starting quarterback for the foreseeable future. 
With trade rumors swirling and the Eagles in 3rd in the ever-dismal NFC East, here are some options for what the Eagles can do with the former No.2 overall pick.
Option No.1=Keep him on the team for the 2021 season.
Last year the Eagles signed Wentz to a four year, 128 million dollar extension.  That contract is now an anchor dragging down an already heavy salary cap.  No matter what the Eagles do, getting rid of Wentz will leave well over 20 million dollars of dead salary cap.  With reports coming out of Philadelphia that the Eagles have no plans to move Wentz, we may have to assume that this predictable path is one that the team will tread.  Of course, it is always safe to assume anything that an NFL teams says is a lie.  
Option No.2=Cut him.
This has almost no chance of happening, but there is a distinct possibility that the Eagles decide to cut Wentz if Jalen Hurts performs well or a willing trade partner is not found.  Once again, it´s highly unlikely due to the interest that Wentz is reportedly receiving from GM´s and the amount of dead cap that it would create, but it is still a posibility.
Option No.3= Trade him to the Colts, Lions, or Patriots
Wentz has been surrounded by trade rumors ever since Hurts was drafted in the second round of the past draft, and it now looks like there is a very chance he is moved to a team in need of a quarterback.  The Colts, Lions, and Patriots all have quarterbacks who are likely not returning to that same team next year, and could be looking to take a chance on the former MVP front runner.  The Indianappolis Colts in particular are a very intriguing team for Carson Wentz, as Wentz´s old offensive coordinator, Frank Reich, is the head coach of the team.  Wentz played the best football of his career under Reich, and it is very possible that he could return to MVP form under the quarterback whisperer, Reich.