PSO: Michigan Shouldn't Want A Rematch With Ohio State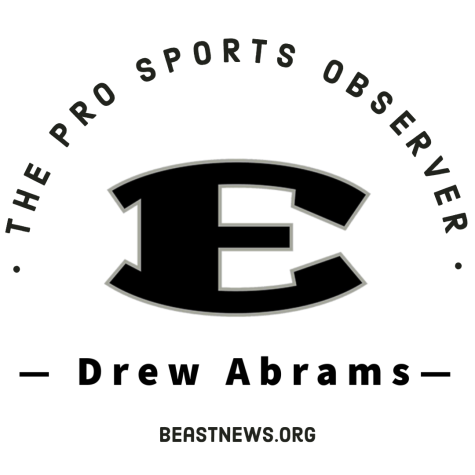 It would seem that after Michigan thumped Ohio State in a decisive 45-23 victory during the college football regular season finale, that the Wolverines now control one of the sport's most high-profile rivalries. 
After nearly a decade of domination by Ohio State, Jim Harbaugh secured his first win against the Buckeyes last year on the backs of (fraudulent) Heisman candidate and now Detroit Lions edge rusher Aidan Hutchinson as well as a stellar supporting cast that included NFL players David Ojabo and Daxton Hill.  Last year's performance was followed up this year with another victory, even more impressive than the first due to both the box score and the fact that Michigan did it without star running back Blake Corum.
Despite their loss and not playing in the Big Ten Conference Championship (which Michigan won again), Ohio State was able to sneak into the top four and secure a place in the College Football Playoffs (CFP) with the defeat of USC in their conference championship game.  Some Michigan fans want Ohio State to upset Georgia so that the Buckeyes and Wolverines can hopefully clash again in the National Championship game, where a Michigan victory would secure them their second national championship and the ultimate bragging rights over one of their rivals. 
Other fans want them to hopefully steer clear of OSU, leaving their already defeated opponent in the past and go for vengeance against the team that humiliated them last year, the Georgia Bulldogs.  Of course, for either of these scenarios to happen Michigan first needs to beat TCU in the Fiest Bowl on New Year's Eve (at 4PM), but Michigan will open as favorites and most likely pull out the victory.  
That being said, if Michigan is victorious, their fans should hope for the latter of the two scenarios I just laid out and my reasoning is simple: Michigan has little to gain and everything to lose from playing Ohio State again.  Would it be salt in the wound to defeat them twice in one year? Yes. 
Heck, Ryan Day will probably be fired before he even gets off the field.  But you already have a firm control of the rivalry.  You broke Ohio State during the last game.  The last thing that you want is for the two of you to meet again, on the biggest stage, for the biggest prize in college football, and for them to do the unthinkable and pull out an upset.  If that happens, they wipe out what you did this year.  The narrative of whether or not Harbaugh can win when the lights are the brightest could come back.  You once again may have to question whether or not J.J. McCarthy is a good quarterback or if he's just padded his stats against bad teams.
Now, a Michigan fan could look at this and say "but we blew out Ohio State this year".  Technically, you did.  However, that game was within reach for the Buckeyes until Dononvan Edwards' two gigantic runs in the fourth quarter.  Those could have been prevented if OSU wasn't so fixated on stacking the box, and they might play more balanced coverage in a rematch. 
And, while Ohio State is undoubtedly a soft team that might not normally be equipped to handle Michigan's smash mouth football, you embarrassed them in the most watched college football game of the year.  You don't think that's enough motivation for them to want to rise up and kick your butt?  The fact also remains that it's incredibly difficult to beat the same team twice in one season, and despite what you may think of Ryan Day, he's going to have a long time to game plan and you're without arguably your best offensive weapon in Blake Corum.
To be clear, I'm not trying to say that Michigan should be afraid of OSU, the team itself is soft.  They're led by an overhyped quarterback who the team doesn't seem to rally around and don't appear to be able to match your intensity on-field.  But what if they pull off a shocker and beat you in the playoffs? It could be catastrophic.  Right now, you own the Big Ten and are legitimately one of the top programs in college football.  But if the Buckeyes go and beat you in the National Championship, everything you've done, every obstacle you've hurdled over the past two years, will be gone and you'll just go back to being Ohio State's .