Pro Sports Weekly: New Years Resolutions: NFL Edition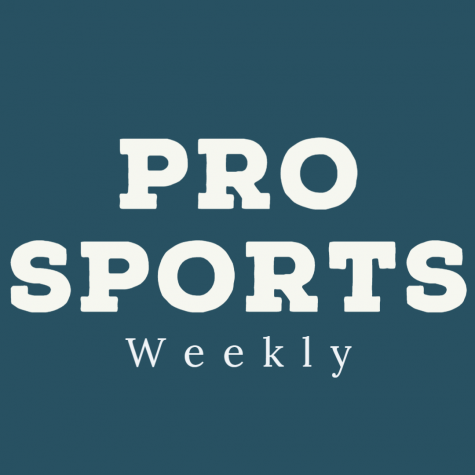 The NFL playoffs are well underway, and while twelve teams battle it out for the Lombardi Trophy, we've already seen the Browns win their first playoff games since the 1980's as they steamrolled the Steelers.  The Browns were somehow able to finally complete a decades long rebuild, so now we're going to look at some NFL teams and what they need to do to get back into the hunt for a Super Bowl.
Houston Texans-Get Deshaun Watson Some Help, Or Trade Him and Rebuild
The Houston Texans were not a good football team this year to say the least, mostly due to a defense that couldn't seem to stop a parked car.  In addition to that, they traded away one of the best wide receivers in the NFL in DeAndre Hopkins for peanuts.  Despite this, Deshuan Watson was still able to have an MVP level season and solidify himself as a top five quarterback. 
The Texans have two simple options.  They need to either get Watson some help so he can actually win some games, or trade him away and do a full on rebuild.  With rumors emerging that Watson is disgruntled with his team and may want a trade, the Texans should do everything in their power to keep him happy and do away with this toxic culture that has been created in the past few years.  They need to show him that he is their franchise player and give him some receivers to throw to and a half decent offensive line, or trade him to someone that will.
Detroit Lions-Move on from Mathew Stafford and hire the right people
With the Browns now in contention for a conference title, the Lions might be the most pitiful franchise in the NFL.  They haven't won a playoff game in over thirty years and those thirty years have been marked by abysmal drafting, poor coaching, and ownership so bad chants of "sell the team" can be heard whenever fans are in attendance.  While Mathew Stafford is most likely the best quarterback in Lions history, he's in his early thirties and can't finish out the season anymore.  For once, just once, the Lions need to hire the right head coach and general manager who will draft the best players available, not who they think will save their jobs, and kick off this rebuild.
Philadelphia Eagles-Find some stability
The once mighty Super bowl champions have slowly fallen apart ever since their Super Bowl 52 win.  Franchise quarterback Carson Wentz had a horrible year and apparently wants out, head coach Doug Pederso is suddenly on shaky ground after a bad meeting with team owner Jeffrey Lurie, and GM Howie Roseman is either unwilling or unable to draft half decent football players. 
Of all the players drafted in Roseman's regime, only one has made it to the pro bowl, and his name is Carson Wentz.  Desean Jackson can't stay healthy, Alshon Jeffrey also has health issues and simply isn't very good at playing football, and Zach Ertz is likely leaving town as well. 
In addition, more than half of the Eagles starters went down with injuries and play on defense was inconsistent while the offense was unwatchable.  Heading towards a full-blown rebuild, the Eagles need to make up their minds.  Keep Wentz, or keep Hurts.  Fire Pederson, don´t fire Pederson.  Try and beat the Washington Football Team, throw the game shamelessly by putting in your third string quarterback in crunch time on national television.  JUST MAKE A DECISION AND STICK TO IT.
Pittsburg Steelers-Replace Big Ben
Despite the Steelers reaching a record of 12-4, they lost five out of their four final regular season games and suffered an embarrassing loss to the Browns in the first round of the playoffs.  While the run game was stale and ineffective, the bigger problem for Pittsburg is arguably Ben Roethlisburger.  Big Ben is a mere shell of what he once was, he can't run, can barely throw, and is unable to come up big when needed.  With a huge number of quarterback coming available this offseason, it's time to make a trade for a guy like Stafford, or maybe take a chance and sign Cam Newton.  But they need someone who can make plays, and Big Ben isn't that guy.
New York Jets-Clean House
When I say clean house, I mean clean house.  Fire everybody in the front office, trade anyone with any value, and cut whoever isn't pulling their weight. The Jets are a bad, bad team, and it's time to blow it up and move on.
Las Angeles Chargers-Just Don't Screw This Year Up
The Chargers were able to finish the season 7-9 due to the stellar play of rookie Justin Herbert.  The Chargers have all the pieces that they need to make a run, they just need a head coach who won't screw this team over.  The Chargers were better than their record shows but they lost several games due to the incompetent play calling of Anthony Lynn.  If the Chargers get themselves a head coach who knows what he's doing, then theres no reason we shouldn't see the Chargers in the playoffs a year from now.