Pro Sports Weekly: The State of Detroit Sports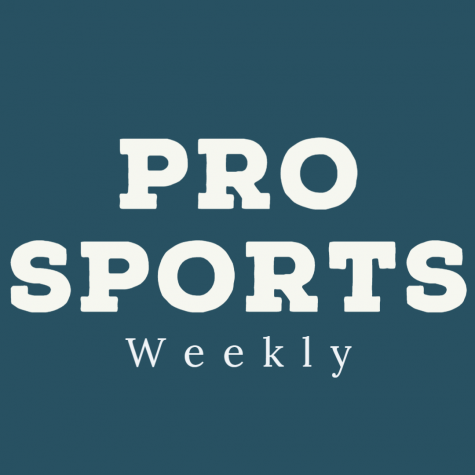 The majority of the Detroit sports teams have begun or are wrapping up their seasons, and the Detroit Lions have just finished the 2021 draft.  That being said, here are my thoughts on our future Detroit sports teams; the Tigers, Pistons, Lions, and Redwings.
REDWINGS: Predicted timeline to be a playoff team: 3-5 years
Redwings
The Redwings have not been good in a long time at this point, and gone are the days where Detroit was considered one of the premier franchises in the league.  They have been in a rebuild for some time now and while not a whole lot of progress has been made, there does appear to be a sense of direction.
PISTONS: Predicted timeline to be a playoff team: 2-4 years
Pistons
The Pistons are in a full-on rebuild and currently own the second worst record in the entire NBA.  However, there have actually been a lot of bright spots.  The Pistons may be losing a lot of games, but they aren't getting blown out, even by far superior teams. 
Saddiq Bey is breaking records as a rookie and so far has been quite the feather in Troy Weaver's hat.  Isaiah Stewart has proven that he is a good hustle player and has been compared to Detroit great Ben Wallace, and there are certainly similarities.  Frank Jackson has been dynamite off the bench and Dennis Smith Jr. looks as if he may revive his career in Detroit.
Now onto the negatives.  I do think it was a mistake to not trade Jerami Grant at the trade deadline, with rumors of the Celtics and others offering two second round picks plus players.  Grant has had a great year and there was a case for him being an all-star, but he was over-performing on a bad team.  By the time this Pistons team is ready to compete he will be 30 years old and looking for a much bigger contract. 
There is also the matter of Killian Hayes.  The Frenchman was selected seventh overall in the last draft alongside Bey and Stewart.  However, he struggled through his first seven games and then went down with a devastating hip injury.  He has played much better since he came back, though, and it's very possible that he becomes a strong starter in the future.  Sekou Dembouya has also failed to progress at all since last year, but the twenty-year old forward has time.
Overall, I think Troy Weaver has done a fantastic job in his first year of rebuilding this team.  Saddiq Bey looks like he could be a future all-star, and Isaiah Stewart looks like he will be at least a solid starter, although he may be better fit at forward due to his size.  His only misstep in my opinion was not trading Jerami Grant, but there is still time to do that in the future and it isn't an absolutely necessary move.  It's also looking as if Detroit is going to get a top three pick in the draft. 
I wouldn't expect to see the Pistons in the playoffs next year, but players develop in the NBA faster than almost any other sport.  One more good draft pick and I think the Pistons could be in the playoffs as soon as two years from now.
TIGERS: Projected timeline to a playoff team: About 3 years after Al Avila is fired, which means no wins in sight.
Tigers
I have preferred to use two words to describe the Tigers: dumpster fire.  The baseball being played in Comerica Park right now is historically bad and downright embarrassing.  They have the worst OPS in the league, the worst batting average in the league (.194), and the worst ERA in the league. 
There are a few standout players, but most of them have no future with the team.  Matt Boyd and Joe Urena have both had great years, but they are too old to stay on a rebuilding team.  Akil Baddoo had a great start to the regular season, but the twenty three-year old has had a significant fall off since then and is striking out a lot.  Tarik Skubal and Casey Mize have not looked good, and the relief pitching has been disastrous for years.
To make matters worse, the only upcoming prospects that the Tigers fans have any hope for are Riley Greene and Spencer Torkelson, both of whom may be years away from being major league-ready.  Besides, it's not good that you have missed on so many prospects that the entire hope of your franchise rests on two players.
Al Avila has been a disaster as the general manager of the Tigers, and frankly the owner, Chris Ilitch, doesn't seem to care.  In fact Avila's contract was quietly extended last July and the team tried to hide it.  If you don't want to run your baseball team Mr. Ilitch, then sell the team.  When you own a pro sports team there are responsibilities that you acquire and that need to be attended to.  One of those responsibilities is putting competent people in charge (which he has not), and another is to explain your decisions to the media (which he also has not).
LIONS: Projected timeline to a playoff team: 3 years, maybe 4 if Goff is no good and it takes time to find a quarterback.
Lions
The Lions have historically been one of the worst franchises in NFL history despite rostering all-time greats such as Barry Sanders and Calvin Johnson.  However, it appears as if the team has turned a corner by hiring Brad Holmes.  Since Holmes has come to town, the Lions have gotten rid of their overpaid veteran plates, traded and again Mathew Stafford for two first round picks, a third round pick, and Jared Goff, and drafted some of the best offensive linemen to come out of the NCAA in years. 
The Lions are nowhere close to competing, but they are much closer to being a playoff team now then when they were when Bob Quinn was fired, and there is a very simple reason why.  Holmes has a plan, something Quinn never did.
Holmes has been very good, but there is a very small sample size with which to evaluate him with.  If he keeps up the good work and stays the course, Detroit could be looking at a Cleveland Browns/Buffalo Bills-esque three-year rebuild and then an almost immediate jump into the playoffs.
In summary, three of the four teams in Detroit actually have built themselves a good base to build on.  The Redwings future remains uncertain, but both the Pistons have done exactly what they need to do in the first year of a rebuild.  However, God bless the Tigers.  I am not sure I have ever seen such a mismanaged, talentless team with absolutely no plan to remedy the situation.  How that is even possible, I don't know.
So while all the Detroit teams are pretty bad right now, three of them are on the right track and in five years or so we could potentially have three playoffs teams in their respective sports.
Leave a Comment