PSO: Grading MSU and Michigan's Regular Seasons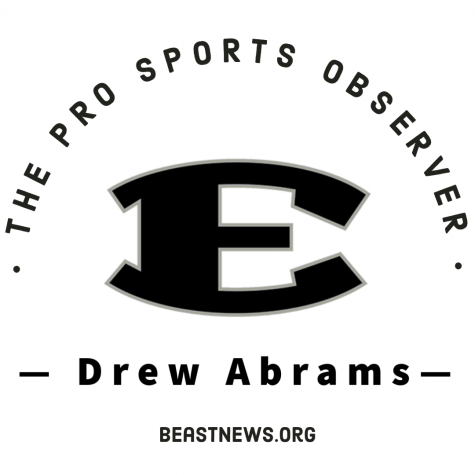 The CFB regular season concluded for both Michigan and Michigan State Football, so as we approach bowl season it's time to look back on the biggest successes, failures, and takeaways from both of the Big Ten giants.  Both teams will likely be in a New Year's Six bowl game (one of the top six bowl games) and Michigan has a shot at the playoffs.  So just how did each team do?
Michigan State
The biggest takeaway from Michigan State's season is that they are one of the big boys now, and it's time to acknowledge it.  They gave head coach Mel Tucker a ten year, 95 million dollar extension, which is the second largest in all of college football, probably soon to be third, but still a massive deal.  Michigan State was also in the top ten and top four for a huge chunk of their season after they started 8-0.  Wake Forest transfer turned Spartans star Kenneth Walker III had a season that has earned him Heisman consideration, and the Spartans have found a new quarterback in Payton Thorne.  For a team that was favored to win less than five games this season, a 10-2 finish is remarkable.
But there are of course negatives, as there always is with football in the state of Michigan.  Michigan State's defense wasn't great at the beginning of the season and just kept getting worse as more and more starters dropped from injuries.  That came to a head when the Spartans were upset by a pass-happy Purdue team and beat over the head by a juggernaut Ohio State team.  The Ohio State loss looks even worse given Michigan's victory.  Walker's inability to have big games against Indiana, Nebraska, and Ohio State hurt his Heisman chances, especially as he was largely driving the offense.
The biggest success for State was Mel Tucker taking a largely dilapidated program left in the wake of Mark Dantonio's impromptu retirement and turning into a playoff contender in just his second season.  Even though Walker and star defensive lineman Jacob Panashuick are likely leaving, Tucker is an excellent recruiter and could possibly make just as good of a run next year.  He is also 2-0 against the Michigan Wolverines.
The biggest failure was being unable to even be competitive against Ohio State, who could have scored a hundred on the Spartans had they chosen to do so.  That loss ended any hopes at the playoffs and snuffed Walker's Heisman bid.  It was a horrible embarrassment and something that Tucker is going to have to look to redeem next year.
Overall State had a good season, but the embarrassing losses to an unranked Purdue team and a bloodbath courtesy of Ohio State leaves an irreparable stain on the season.  Spartan fans should be happy and hopeful for next year.
Grade: B+
Michigan
Well, Harbaugh finally did it.  Michigan beat Ohio State for the first time in nine years and in dominant fashion nonetheless.  Michigan's season got off to a semi-rocky start despite obtaining a 7-0 record, barely escaping teams like Rutgers and Wisconsin and being plagued by whispers of quarterback controversy.  But Jim Harbaugh's team just kept getting better and better after an upset loss to Michigan State and unlike Michigan State, they were able to stay healthy.  After an offseason where many were calling for Harbaugh to finally be fired after seven years of mediocrity, his success cannot be overstated.  If he wasn't a khaki-wearing lunatic I might even be happy for him.
Michigan actually had two biggest successes, which was establishing a dominant running attack with Blake Corum, Hassan Haskins, and Donovan Edwards, and establishing a spectacular run defense.  This was enough to eventually emerge victorious agianst every opponent they have played thus far except for one, which leads me to their biggest failure.
The biggest failure for the Wolverines was once again failing to beat Michigan State.  Not only did they lose, they blew a three score lead and gave up two hundred yards and five touchdowns to Kenneth Walker III.  Michigan has put themselves in an interesting position.  Michigan is finally the juggernaut that they always thought they were and are headed to their first Big Ten Championship, but the shadow of Mel Tucker still looms large over Ann Arbor.  As much as Michigan tries to play off their rivalry with State as insignificant and dismissing State as their little brother, the Spartans have actually gotten the better of Michigan for the better part of the last twenty years and have been in the playoffs and the Big Ten Championship before Michigan even so much as sniffed such an opportunity.
All in all, Michigan had a great season capped off by a phenomenal ending performance by playing a perfect game against Ohio State.  But that loss to Michigan State can't and should not be ignored simply because Michigan thinks they beat the bigger fish.  They get just short of perfect marks and receive an A as opposed to an A+
Grade: A