PSO: Unless They Trade For Deshaun Watson, The Browns Have Made A Major Mistake With Baker Mayfield
The revived Browns could be teetering on disaster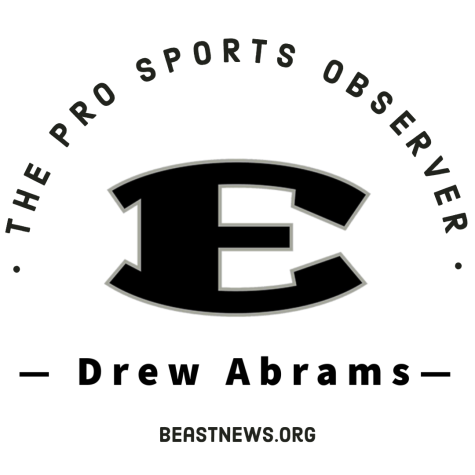 As the never-ending Deshaun Watson saga continues, the Browns have emerged as a strong candidate to trade for the controversial star quarterback.  The Browns, Saints, Panthers, and possibly the Falcons have reportedly submitted offers that the Houston Texans are prepared to accept for Watson and will wait to see who he is willing to waive his no trade clause for.  Essentially, Watson gets to choose which of these teams he will play for in 2022.  
If the Cleveland Browns do not convince Watson to waive his no trade clause to come to Cleveland, then the Browns have gotten themselves into deep trouble.  Current starting quarterback Baker Mayfield seems prepared to be traded or released as he posted what many are perceiving as a good-bye message to the city of Cleveland amidst the rumors.  Mayfield came under fire from NFL fans this past season after a down year which saw Odell Beckham Jr. forcing his way out of the team, with Beckham essentially blaming Mayfield for his lack of success since being traded to Cleveland several years ago.
This narrative that Mayfield isn't a good quarterback is both undeserved and unfair.  While it is true that he isn't a top ten quarterback in the league, he is still one of the better ones.  Many fans have either forgotten or discounted the fact that Mayfield had a shoulder injury for essentially the entirety of last season.  He received surgery after being shut down towards the end of the season, and backup quarterback Case Keenum deemed his teammates ability to play with his injured shoulder "a small miracle".  This is only a season removed from Mayfield throwing twenty six touchdowns to only eight interceptions.
So Mayfield is likely on his way out of Cleveland.  But what happens if Watson decides he doesn't want to go to Cleveland?  Cleveland isn't a warm, potential destination city like Atlanta, Charlotte, or the New Orleans area.  The Saints have just as good a roster as the Browns.  Cleveland has put themselves in a perilous situation by not shutting down the quarterback controversy and actively pursuing Watson.  If they don't get him, and the relationship with Mayfield hasn't been repaired, then what in the heck do you do at quarterback?  You're not going to make Case Keenum your starter, this Browns roster is in win-now mode.  The major trade targets like Russel Wilson and Aaron Rodgers have been spoken for.   Your best case scenario would be to go out and sign Jameis Winston, who is coming off an ACL tear and is still yet to prove that he can be a reliable starter.  Not exactly a promising route.
The Browns have themselves pushed up against a cliff.  Mayfield probably isn't coming back, and it seems like you might be in third place, second at best, in the Watson sweepstakes.  They will either have to pay a ridiculous price to Houston in order to bring in Watson, likely at least as much or more as the Seahawks got for Russel Wilson, or go looking in the quarterback bargain bin.  Not to mention, the Browns need draft stock to replenish their wide receiver core and potentially their defensive front.
So Cleveland essentially has two options.  First, you do whatever it takes to smooth things over with Baker.  Give him a big extension, which would probably be north of thirty million a year.  Baker is a lot better than Kirk Cousins, and Cousins is making forty a year for reference.  Make it clear that you're committed to him.  Then use your remaining draft capital to draft a wide receiver or two to play alongside Amari Cooper, find someone to replace J.C. Tretter, and try to make it back to the playoffs.  This team has great potential to go a long way, but they need consistent quarterback play, and a healthy Mayfield should provide that.
The second option is the much more exciting one.  You woo Watson into waiving his no trade clause.  You trade Baker, picks, and whatever else you're going to send to Houston.  You still need to find someone to replace Tretter, but Watson should be able to do a little more with less in terms of a receiving core.  Amari Cooper, David Njoku, and Donovan People-Jones are at least as good as the receiving core he had a couple of years ago in Houston.  You go all-in.  But if you don't smooth things over with Baker, then acquiring Watson becomes an absolute need, not a cool idea.  Because if you don't get Watson, and you can't keep Mayfield, then you have a team without a quarterback and no way to get one.