PSO: LeBron James Is Responsible For The Lakers Failure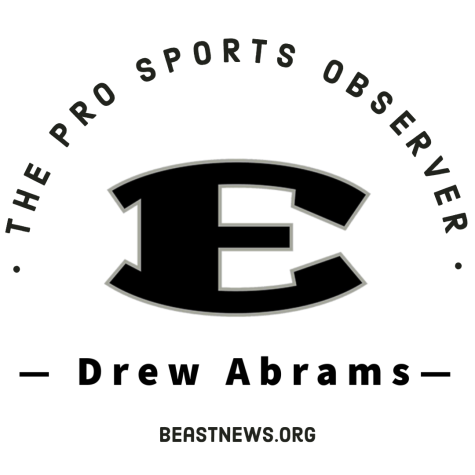 Well, the trainwreck that was this year's Los Angeles Lakers is finally over.  The team lead by King James himself and sidekicks Anthony "street clothes" Davis (it's a Charles Barkley thing) and Russel Westbrook finished with a wildly underwhelming record of 33-49, missing the playoffs and play-in tournament entirely.  To put that into perspective, our local Detroit Pistons won a grand total of twenty-three games, meaning the LeBron-lead Lakers only won about twelve percent more than the third worst team in the NBA.
We've already seen head coach and Joe Gatto doppelganger Frank Vogel get the ax from the Lakers front office, likely with the support and knowledge of James.  While Vogel isn't one of the league's best coaches, he certainly isn't to blame for the failure of this Lakers team.  That blame falls squarely on the shoulder of LeBron James, and by extension the Lakers front office that foolishly allowed him to have so much say in building this year's roster.
At this point, it is well known by people within the NBA as well as basketball fans that LeBron James has a staggering amount of control over who does and doesn't play for his team.  He was responsible for trading Lonzo Ball, Brandon Ingram, and several first round picks in exchange for star forward Anthony Davis.  Davis has struggled to stay healthy his entire tenure in Los Angeles, which contributed to a first round playoff exit last year and completely missing the playoffs this year.  Meanwhile, Lonzo Ball has had a career resurgence with the Pelicans and now the Bulls, Brandon Ingram is an all-star caliber player, and the Lakers have no way of replenishing their prehistoric-age roster with young talent because they don't have any draft capital.  To make matters worse, a year later the team shipped several more first round picks along with Kyle Kuzma to Washington for Russel Westbrook at the behest of LeGM himself.  LeBron also dusted off the relics and brought back several former teammates from his past, compiling a roster with an average of 30.
It's also important to remember that LeBron tried to do this once before, and it failed miserably.  He brought in a washed-up Dwayne Wade, Derrick Rose (before his career revival with the Pistons), George Hill and others.  While that team somehow managed to win 50 games, most of the older guys weren't signed to big money deals and Cleveland was able to trim the fat halfway through the season.  LeBron also left for L.A. after the season to continue his ring-chasing conquest.  But they can't trim the fat in Los Angeles because so many of the guys are signed to big-money deals.  Westbrook and Davis are both signed to contracts that pay them both roughly forty-million dollars a year.  James, of course, is deflecting and denying responsibility for the situation.  He recently claimed that it "wasn't his decision" who the team decided to keep on their roster this offseason.
James is responsible for shipping off Brandon Ingram, Lonzo Ball, and several first round picks for Anthony Davis.  James is responsible for sending several more first round picks to Washington for a stat-hunting Russel Westbrook.  He has made this Lakers roster a retirement home for washed up players.  Why? Because he is LeBron.  James may think that he can still carry a team full of his buddies to another championship, but it's time for him to face the facts.  LeBron is still a fantastic player at age 37, and he's easily still a top ten if not top five player in the league.  But he isn't the transcendent talent that was able to carry that 2018 roster to the finals.  This isn't the Miami LeBron that created that iconic alley-oop with Dwayne Wade.  This isn't LeBron in the first couple years of his career where he carried the Cavs on his back.  History shows that LeBron needs a roster of shooters around him to space out the floor so that he can attack.  Instead, he went and got Russel Westbrook, a guy who's jumper has been broken for years now.
We know LeBron has a massive ego.  His approach to building a roster clearly shows that he thinks that he and a roster of his buddies can win against a team like Milwaukee or Brooklyn or even a weakened but still powerful Golden State.  He says that he will go and play for whoever drafts his son, Bronny, because any team would just be so happy to have him (he would be nearing 40 at that point).  He has never allowed a big name rookie to grow and flourish on the same team that he is on, Lonzo being the most obvious case. He is at the point in his career that he needs to accept that he can  no longer carry a team, and he needs to trust his front office to put the necessary pieces around him.