PSO: Michigan State and Michigan Need To Start Using NIL Deals To Recruit Athletes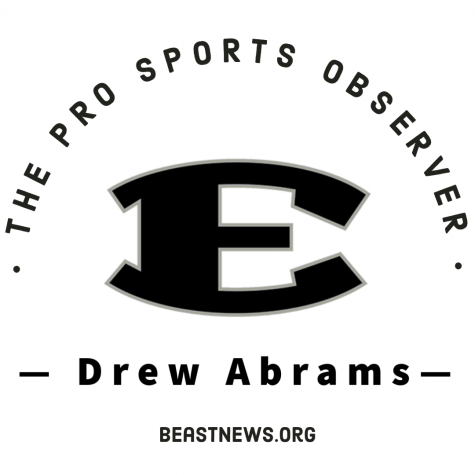 Eastern Michigan University made a rare appearance in the headlines of college football media when they offered top quarterback Caleb Williams one million dollars to transfer to the university.  Williams entered the transfer portal after head coach Lincoln Riley left Oklahoma after this past season and he (Williams) has yet to select a new school.  The offer was made by none other than ex-NFL and Lions quarterback Charlie Batch.  As many know, it is now legal in college sports to pay athletes to attend your school and play for your team under the new NIL deal signed last year.
While Williams is highly unlikely to accept EMU's bold offer due to his desire to play for a big name school to prepare for the NFL, the question is this: why aren't Michigan and Michigan State ponying up big money to get recruits?  Michigan has no shortage of money as they will be the first to remind you that they are almost an Ivy League school, and Michigan State's football program is financed by two billionaire alums, primarily Mat Ishbia, who have been on a spending spree. 
The answer for Michigan is simple. The school doesn't like the team bringing transfers and paying athletes, historically speaking, for reasons that don't make a whole lot of sense. 
But Michigan State on the other hand has slammed the transfer portal and used it to completely rebuild their program, which makes their lack of vigor in using NIL deals to pay athletes to come to East Lansing a little more puzzling.  It's a question that we don't currently have an answer to.
But we do have the answer to another question, which is whether or not the schools need to start spending money to bring in big name players.  The answer is indisputably yes, especially Michigan State. 
College football is changing.  Gone are the days where you recruit players out of high school and hope they develop so that by junior or senior year you have a nice player for your team.  Gone are the days where it was illegal and wrong to secretly pay recruits to attend your school.  Since the reinvention of the transfer portal, college football has become a completely different beast, with former MSU running back Kenneth Walker III being the best example.  Walker didn't start once for Wake Forest last year or the year before.  But he transferred to Michigan State and had what should have been a Heisman-finalist season (if the Heisman system wasn't completely broken).
Texas A&M had the number one recruiting class in the country this year, and they spent an insane amount of money to make it happen with sources reporting they have spent anywhere from twenty to thirty million dollars and potentially even more.  Alabama was second, and they've been hitting the NIL deals hard since it began.  Now-Heisman winner Bryce Young reportedly made almost a million dollars this previous off-season.  There is absolutely nothing to stop both Michigan and Michigan State from doing the same.  They both have national media attention (Michigan more so than State), money to burn, and are coming off excellent seasons with a top ten-finish for MSU and a trip to the playoffs for Michigan.  Theoretically, there is nothing stopping either school from putting together five million dollars and going out and trying to get Arch Manning, who is yet to commit to a school.  If the two schools began to do this and start getting two or three five star players a year, then that could put you on the level of Ohio State.
But the most important about embracing this new recruiting strategy is that the schools need to get ahead of the curve instead of behind just as Michigan State did with the transfer portal.  Michigan State is falling behind with these NIL deals, and Michigan is miles behind them in both NIL and the transfer portal.  They are pretty much inactive on both fronts. 
Like I previously stated, recruiting high schoolers and hoping they develop is now a thing of the past, and as much Michigan fans love living in the past, I would imagine they eventually would like to beat Mel Tucker and maybe see another victory over Ohio State in their lifetimes.  You compete with the competition or you get crushed, simple as that.